ON SALE NOW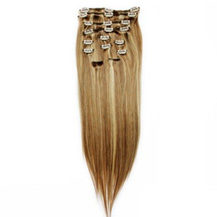 5H27M17S
Why Choose ParaHair ?
HOW ARE PARAHAIR EXTENSIONS DIFFERENT?​
Finally, a professional grade hair extension is available & and always contain the highest quality hair. Owning a set of ParaHair Extensions not only saves you thousands of dollars & appointments at the hair salon. Salon applied hair extensions are extremely damaging and expensive. ParaHair Extensions are a one time payment, with the convenience of at home custom application. ParaHair provides the perfect alternative to permanent hair extensions and look even better! This is the ultimate DIY system for even the most inexperienced user, that only takes minutes to apply and seconds to remove, are easy to conceal, even with thin hair.ParaHair gives you salon quality hair with out spending the time or money. ​​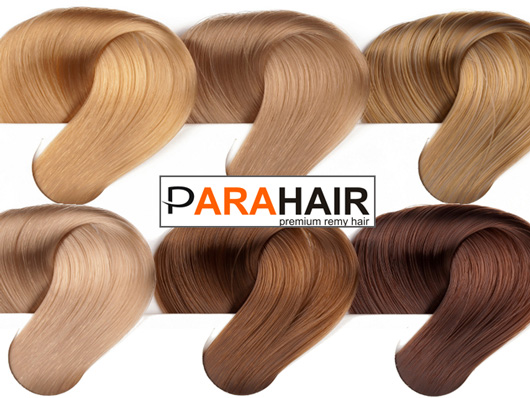 What length are ParaHair Hair Extensions?​
ParaHair Hair Extensions come in 16" to 28" lengths. We chose these lengths because they are great for customizing and also look the most natural.
What if I want a longer length?
If you would like a longer length, you can custom order it in the shade of your choice. Please allow 3-4 weeks for delivery. Email us at service@parahair.com for more information and pricing & to place an order.
Will the Extensions damage my hair and how long my extensions last?​
No damage will occur, and unlike traditional salon extensions. ParaHair Extensions should last you anywhere between 6 to 12 months or more, with everyday wear & proper care and maintenance. Clip-in Hair Extensions can be reapplied and styled daily. If using a curling iron or flat iron, we recommend first styling your own hair, and then styling the clip-ins similarly before clipping in. Although, we always recommend using the least possible heat styling while getting the most uses out of the hair before rewashing. It is not necessary to wash your extensions after every use, after 15-20 wears or when they have build-up from styling and wear. Keep in mind, just like our own hair, any type of heat and styling products wears on the hair in time. These tips will save your own hair & extensions from extra unnecessary heat styling damage. ​Avoiding hairspray and other hair products will also prolong the life of your ParaHair.
Tip: Always treat your hair extensions with lots of love!
What are Swatch Color Ring?​
Swatches are for your convenience, to assist you in color matching your own hair to ParaHair. Swatches are a small sample of the color of ParaHair, and do no clip on or attach to your head. They are meant to be used only for color matching purposes. They are a small section of hair that can be used to place next to & blend with your own hair. When ordering swatches, select the colors in the color family that are closest to your hair color.
Can I dye ParaHair Extensions?
ParaHair Extensions are made of real hair just like your natural hair. Please choose the hair extension color that is closest to your natural hair color, we do not recommend dying the hair extensions, since many of them have already been specially dyed. Our goal is to supply you with the best quality hair extensions possible, and we have a very special dying process that keeps the hair in the healthiest condition. Further dying could damage the hair if not done by our professionals. If you are unsure about what color to choose. DO NO bleach or dye ParaHair lighter. ParaHair is not virgin hair and has already been color altered and processed. Therefore, we never recommend coloring ParaHair & can not guarantee the outcome. ParaHair is NOT responsible for any dying process that customer does to the hair. Should you choose to dye ParaHair it is at your own risk, and you cannot make a return or exchange once the hair has been dyed.
WHY IS REMY HAIR MORE EXPENSIVE?
You get what you pay for with ParaHair. One indicator that you have Remy quality hair is the price. It is expensive & the price is constantly increasing. Remy hair extensions are beautiful and more natural, so they look like the individual's own hair. It will cost more to invest in Remy extensions, the results achieved are far more stunning and long lasting than by using synthetic or lower grade hair. Remy hair extensions can be styled using flat irons or curling irons, just like your own hair. It is wiser to invest in high quality Remy hair that you can expect from ParaHair because wear time & durability will last a longer than other brands.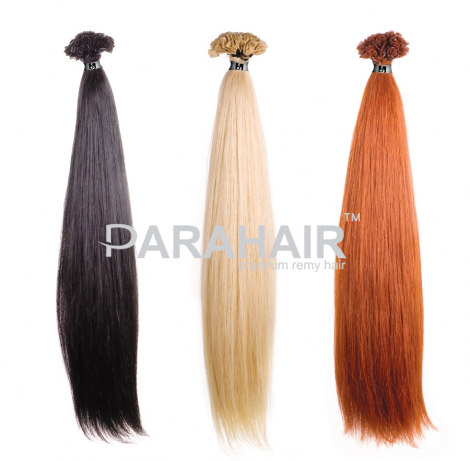 Does ParaHair have a return policy or exchange policy?
Yes, we are proud to offer a return/exchange policy on unopened hair extensions. ParaHair offers the highest quality hair extensions available on the market. We understand that there may be a case in which you need to return or exchange your order. CLICK HERE TO READ OUR RETURN/EXCHANGE POLICY.
Free Gift & Promotions

More promotions, please click here!
How may I contact you?
Email us anytime at service@parahair.com and we will reply to you within 24 hours.