Technicolor Dream
Choose one or a rainbow of
clip-in color extensions.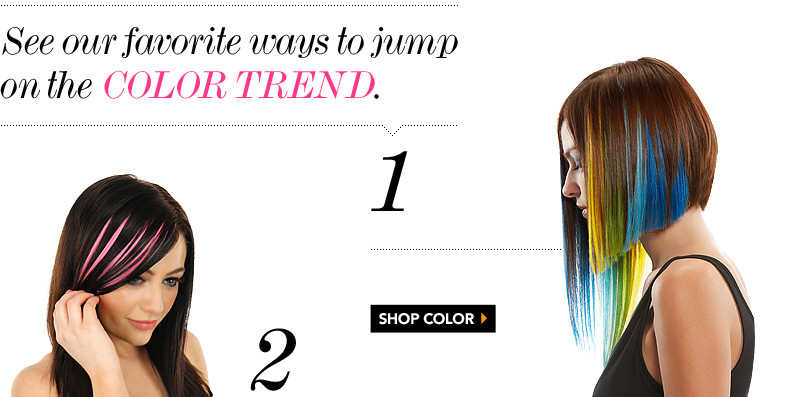 Pop. Boom. BANG!
Put color front and center
with clip-in bangs!
Oh My Ombre
Clip-in our two-toned
extensions and sample the
drama without the commitment!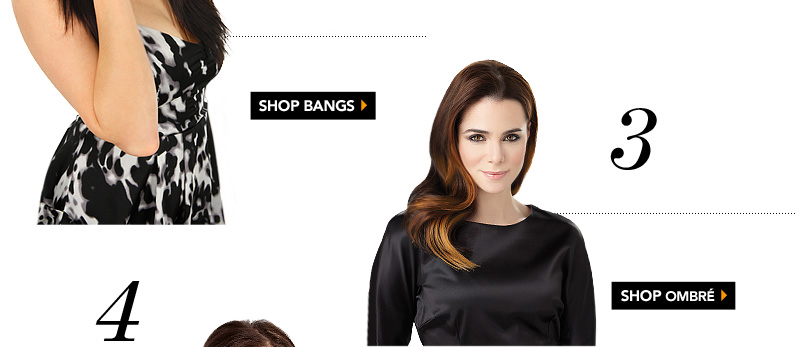 Fierce Prints
Get in touch with your
animal instinct with
clip-in print extensions.
Heavy Metal
Live on the edge with tinsel
hair extensions or go all
out and rock a tinsel wig!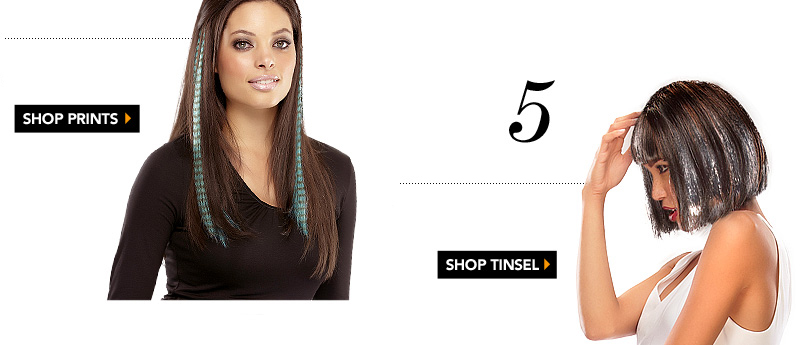 Razzle Dazzle
Punch up the color trend
and sprinkle some bling!